History of Clarence Gate Gardens
Marylebone through the ages
The area of London known as Marylebone gets its name from a church dedicated to St Mary, built on the bank of a small stream or "bourne", called the Tybourne or Tyburn.  This stream rose further north in what is now Swiss Cottage, running along what is now Marylebone Lane.  The church and surrounding area later became known as "St Mary at the Bourne" which, over time, became shortened to its present form, Marylebone.
By the 14th Century, Marylebone became a destination of notoriety as the home of the Middlesex Gallows, more commonly known as "Tyburn Tree", and attracted spectators from all over London for the next 400 years.   During the 16th century, Henry VIII chose the area for his new royal hunting park, building a hunting lodge on a site now occupied by Devonshire Mews.
By the 18th century the area was known for the raffish entertainments in Marylebone Gardens, the scene of bear-biting and prize fights by members of both sexes, and for the duelling grounds in Marylebone Fields.  The Crown repurchased the northern part of the estate in 1813.
Around this time, Marylebone was little more than a small village, nearly a mile distant from any part of the metropolis.  Marylebone became home to the city's wealthy elite, but also scarred by pockets of extreme poverty.  In Marylebone's large and notorious workhouse, opened in 1775 on land donated by the Portland Estate on the north side of Paddington Street, society's poorest and most vulnerable exchanged unpaid labour for food and shelter.  A Ragged School, founded in 1846 on Grotto Passage, was set up to provide education for destitute children. The Ossington Buildings estate, off Moxon Street, was built between 1888 and 1892 to house some of the area's working class poor, who had previously lived at the same site in miserable slum dwellings.
By this time Mansion Blocks became popular as a result of the population boom during the Industrial Revolution; and in 1899 Marylebone Station opened becoming the Central London terminus for Chilterns Railways.
Just down the road - in Baker Street - it is interesting to see that the National Provincial Bank opened its doors at (what was then) 28 Baker Street in 1866, as the bank's attention had been drawn to the "want of banking accommodation in this populous district", in part due to the opening of Baker Street Underground Station in 1863.
Clarence Gate Gardens
One of the earlier detailed maps of our street is the 1792 Horwood Map.  This shows a garden (which could have been a market garden, although it appears to have a formal layout) where Clarence Gate Gardens now is - we have outlined the current streets on the Horwood map:
Source: Horwood Map, 1792
As London expanded, this area was built upon, and by 1834, the street patterns (if not the names) that we now today, are taking shape.  Below is the "The Old Borough of St Marylebone" - see http://mapco.net/stmaryle/stmaryle.htm - from 1834 (NB Glentworth Street is marked here as Park Street and Melcombe Street is New Street).  Although the Map is dated 1834, this date of 1832 is significant because it was the date of the Reform Act of 1832. This resulted in the creation of a Parliamentary Borough of Marylebone based on the Parishes of St Marylebone, Paddington and St Pancras, which returned two members of Parliament (NB: The Vestries continued to operate as units of local government). The boundary and name of the Parliamentary Borough changed over time in various boundary changes, but the Parliamentary Borough was a different entity from the unit of local government: The Metropolitan Borough of St Marylebone, which was created in 1900 and superseded the St Marylebone Vestry (see "South-East Marylebone", the Survey of London: Volume 52, Published for the Bartlett School of Architecture 2017).  Ultimately the Parliamentary Borough boundaries were defined in relation to Parish boundaries in 1832, and the same was true of the Metropolitan Borough Boundaries in 1900. But the crucial difference was that the boundary of the Parish of St Marylebone had itself changed, as the area of built-up London expanded northward. You may notice that in the 1834 map below that the northern boundary of Marylebone goes through fields and the most northerly east-west road in the central section is Marlborough Road. By 1900 the Parish of St Marylebone had expanded northwards and Boundary Road (5 streets north of Marlborough Road) was taken as the northern boundary of the newly created Metropolitan Borough of St Marylebone. Even today Boundary Road marks the northern Boundary between Westminster City Council and Camden.
Source: Topographical Survey Of The Borough Of St. Marylebone, 1834
By 1870 our area of London just shows terrace houses.  By 1877 the area is called the parish of St Cyprian.  Below are the 1870s and 1880s Ordnance Survey maps of the area.  Interestingly there is a church in the street, but it is at the lower end - not its current (1903) location - more details below.
Source: Ordnance Survey map, 1870s
Source: Ordnance Survey map, 1883-4
Charles Booth's "Poverty Map" of 1886-1903, provides an insight into the kind of residents who lived here, and shows very affluent people in Dorset Square, but poor people in the back streets - including the area that would become Clarence Gate Gardens.
Source: LSE: Charles Booth's London (link), 1886-1903
This was a particularly poor and notoriously under-privileged part of London, where poverty, prostitution and petty crime was rife – very different to the area today.  The Clarence Gate Mansions were built as a way to change all this - between 1903 and 1909 - and named after the nearby Clarence Gate entrance to Regent's Park's.  Construction commenced in 1903, but the 10 entrances to the individual blocks were not completed until 1909.
Source: Brian Girling – Images of London, Marylebone, 2010
In an attempt to eradicate this dilapidation and overhaul the reputation of the area, mass demolition was ordered, and a block of mansion flats commissioned in their stead.  The Edwardian mansion block of Clarence Gate Mansions (now known as Clarence Gate Gardens) took shape, in contrast to the plain-eighteenth century terraces alongside (much of which would in turn disappear, as the likes of Berkeley Court and Dorset House apartment blocks were built decades later).
Source: Brian Girling – Images of London, Marylebone, 2010
Architecturally, Clarence Gate Gardens is a six-storey, red brick mansion block with stone dressings showing a number of Arts and Crafts and Art Nouveau influences.  Large and elaborate Dutch gables contain two additional roof storeys, and paired bay windows raising the full height of the buildings and are joined by sinuous Art Nouveau railings.  The mansion blocks have segmental porch hoods supported on pairs of ionic columns, inner doors have fine Art Nouveau handles and front elevations feature wrought iron Art Nouveau balconies.
It is unclear why (or when) the name was changed to Clarence Gate Gardens - perhaps the houses in Glentworth Street had small gardens, but as this was a pretty grim area there was probably a lavatory where 'the garden' might have been!  Perhaps it was a landlord's joke (the houses in our street were owned by the Portman Estate then), although it might have something to do with the fact that Glentworth Street was originally called Park Street (Siddons Lane was called Park Lane and Melcombe Street was New Street).  The fact that in the 1790s the area was laid out as a garden, is probably misleading, as it is unlikely the planners 100 years later would have known that.  In fact there is a drainage register for "Clarence Gate Gardens", dated 1903 in the Westminster Council Archives, so perhaps "Clarence Gate Mansions" was very short-lived or even an error?  Perhaps that was just the initial marketing?  We may never know.
Clarence Gate Gardens first appears in the Census taken on the night of Saturday 2nd April 1911.  Looking through the pages, there are many professional people living in the property, albeit many flats are also empty – perhaps indicating that was taking some time to attract the right type person to the area.
As an example, Flat 111 was occupied by Geoffrey Cheston, a 35-year old "Stockjobber" (a stockbroker) and his wife May Cheston – a 31-year old housewife from Tottington, Middlesex.  They were newly-weds, having married a few months prior.  Living with them was a 20-year old domestic servant – Alison Lilian Maude Water; plus – interestingly – an 11 year-old visitor – Lucernce Lawnsan – from Port Aven, Friastere in France.
Source: The National Archives
Source: The National Archives
In the 1939 Register (not truly a census, but the last published record of its like); Flat 110 houses a married Director of an Oil Company (living with a single Dance Instructress); Flat 113 has a widow of "private means" (with her maid); and Flat 114 a Chartered Accountant – Edward Paske OBE – with his wife.  The area had certainly been fully gentrified.
Source: The National Archives
Interestingly, it seems as if the basement of St Cyprian's Church was a public air raid shelter in 1941, so residents may have gone there rather than to the underground station like other people.
It is believed (Source: Anthony Swing) that the 7th Viscount Portman died in 1948 and the death duties came to £7.6 million.  Because of this, the Estate made the decision to sell the area north of Crawford St and also the Portman Estate property north of Marylebone Rd including Clarence Gate Gardens, and there were two sales - in 1951 and 1952.  Our archive has a copied document dated 26th July 1951, that we believe references this.
At some point, Clarence Gate Gardens was sold to the Royal Liver Friendly Society (which is mentioned in the above document), and through them to Cripplegate Investment Company (source: John Crawley's history of CGG, written in 1997) - whose logo "CIC" could still be seen on the lanterns in the hallways until a renovation in 1999 - alas they were unsuitable to take the addition of the emergency lighting "rosette" and were replaced by new lanterns that were made to order and match - but without any logo).  Dorringtons (the current owners) purchased its original interest in Clarence Gate Gardens on 29th September 1967 and the freehold in 1977.  The Clarence Gate Gardens Residents' Association was formed in 1968, at a General Meeting in June 1968.
Following consultations by the City of Westminster in 1978 Clarence Gate Gardens became part of the protected Dorset Square Conservation Area, alongside the Grade II* listed church St Cyprian's (also in Glentworth Street), the Art Deco tower of Abbey House (overlooking Clarence Gate Gardens), and Francis Holland School (at the end of the street).
St Cyprian's Church
Alongside Clarence Gate Gardens is a beautiful Anglican church, regarded as one of London's most beautiful churches, and described by British architectural critic, Ian Nairn, as "a sunburst of white and gold and all-embracing love… the moment you go in through the door you know that everything is absolutely right".
In 1866 the Mission church of St Cyprian was established in two adjoining houses and a hay loft (converted by the architect George Edmund Street) with entrances on what are now Glentworth Street (formerly Park Street) and Siddons Lane (formerly Park Lane).
The original mission church was on the east side of Glentworth Street on a site roughly where the two blocks of Flats 106-147 now stand.  The church was considered "a centre of numerous works of mercy - a light spot amidst the dullness of London by-streets…"
Fr Charles Gutch was appointed Perpetual Curate of the Mission District of St Cyprian and ministered to the poor of the area from his temporary Church from 1866 until his death in 1896.  Only after his death was the Parish created and his successor Fr George Forbes oversaw the building of St Cyprian's church on its present site on the west side of Glentworth Street where it meets Ivor Place (formerly Upper Park Place)
Charles Gutch was a Leicestershire man born on 22nd January 1822 in Seagrave, who, after attending Christ's Hospital School, went to King's College, London and then had a very successful academic career at Cambridge first at St John's College and then Sidney Sussex, where he was elected a Senior Fellow of the College in 1844.
After various curacies he came to London in 1858, at the age of 36 and served first at St Matthias, Stoke Newington, then at St Paul's, Knightsbridge and at All Saints, Margaret Street before coming to the parish of Christ Church, Marylebone.  (Christ Church was deconsecrated in the 1970s.  The church is still there in Cosway Street just west of Lisson Grove).
Interestingly the current priest-in-charge of St Cyprians, Fr Gerald Beauchamp, appointed in 2011, himself a resident of Clarence Gate Gardens for several years, also came to St Cyprians from All Saints, Margaret Street.
There were about 3,000 people in the parish in the 1860s, but there was only room for a few hundred of them to attend services.
Following Fr Gutch's death in 1896 a building committee was set up in 1898 to build a new church in his memory.
Discussions were held with the local landlord, Viscount Portman, and he agreed to sell a site for a new church when some leases in Glentworth Street came up for renewal in 1901.
However he made two conditions that upon the signing of the contract the money for purchasing the site and building the church must be in the bank and the church must be completed by 1st June 1904.  In fact the corner stone was laid on 7th July 1902 and the new St Cyprian's church was not totally finished, but ready for consecration by June 1903.
This was also the year when work started on the building of Clarence Gate Gardens at the end of Glentworth Street nearest the church, but our block of flats was not to be totally completed until 1909.
Source: this article is written by resident Anthony Swing and first appeared in the Clarence Gate Gardens Street Party Programme on 2nd June 2012.  Anthony was indebted to Fr Gerald Beauchamp, the current Priest-in-Charge at St Cyprians, for allowing him to quote from various publications produced by St Cyprians over the years and in particular a booklet on the history of the church produced by Ivy Frith in the 1960s and to David Peet, the current archivist at St Cyprian's.
Francis Holland School
Francis Holland School is such a familiar landmark at the northern end of Glentworth Street that we hardly notice it any more.  In fact it was not originally called Francis Holland School, and it did not start on that site.
The school was founded in 1878 and its first site was at 6A Upper Baker Street, where Chiltern Court now stands. It was on a site sloping down to the Metropolitan Railway at Baker Street, a site partly occupied by a blindmaker's workshop.  A building for the school was designed so that it could be transformed into workshops if the school failed. Later a kindergarten for boys as well as girls was built on the site of the present Lost Property Office.  One of the boys remembers climbing onto a box and looking down at the rails and steam trains.
The school was originally called The Church of England High School for Girls.  It was founded at a time when the other new girls' schools were undenominational, such as the Girls' Public Day School Company.  The founder and first Chairman of Governors was Francis Holland, at that time Minister of Quebec Chapel at Marble Arch and later to become a Canon of Canterbury Cathedral.  With the strong support of his wife he felt that education and religion were inseparable.  Within a short time the Council was asked to found a second school on the same principles, and in 1881 the sister school was founded in Pimlico at Graham Street, later Graham Terrace.
Francis Holland became Canon of Canterbury Cathedral but maintained a very close link with both schools, visiting every week to teach scripture as well as keeping on the chairmanship of the Council until his death in 1907.  The iron gates of the present school had been commissioned for the Baker Street building.  They had not been finished when he died, and the school's name was changed to Francis Holland School in his memory and his initials were placed in the monogram in the centre.
In 1913 the Metropolitan Railway Company exercised its right of compulsory purchase of the Baker Street site nine years before its expiry date in 1922.  After a lot of difficulty a new but difficult and unpromising site for the school was found at what was then 1 Upper Park Street.  It was a triangular site on which stood a corn dealer's, Thomas Turner & Co. Unfortunately there was not enough money to buy the land on which the Rudolph Steiner Hall now stands.
The architect for the new building was a leading architect of the time, Henry Hare.  He was well known for various major public buildings, including Oxford Town Hall and a number of fine public libraries.  He had been President of the Architectural Association in 1902 and became President of the RIBA in 1917.  He had a daughter at the school, and had already carried out various projects for the school, most notably the iron gates.
Although the school has expanded along Ivor Place, most recently acquiring the Gloucester Arms pub (left), the original building, into which the school moved in 1915, is clearly distinct and a fine piece of architecture.  It closely follows the triangular site, but has left a forecourt and side passages between the wall and the building which give a grace and spaciousness that would be lacking if the building were right on the pavement.  The dormer windows and steep pitched roof are another feature, as is the shallow dome.  An original solution to the shape of the site is the Hall, which is hexagonal (right).  Incidentally, Henry Hare took no fees for his work, but put the money due to him into a fund for school lectures.
Henry Hare once wrote "Every building should be a worthy landmark to the district where it is built, and should impress itself on the passer-by as a dignified expression of the public spirit which has promoted its erection."
Source: this article is written by former resident Jennifer Anderson and first appeared in the Clarence Gate Gardens Street Party Programme on 2nd June 2012
Memories of Clarence Gate Gardens by residents
Chris Buckman
We moved into the flat at the end of April 1945 and stayed till 4th August 1949 when my aunt, Gertie Harris moved in with her family, she now lives there on her own, except for a live in helper.  It was happy family home we enjoyed living there. It was convenient to have a flat on the ground floor as no lifts were installed then!  Although, when I revisit now (after living in houses in the country since then) I find it very small and cramped, but at the time, that thought never entered my mind.
Not long after we moved in, as we were walking to the shops, I remember looking up and seeing a sort of rocket. 'Mummy, what's that?' 'Come back inside, quickly.' Said my mother; it was a Doodle-Bug, or probably a V2 rocket overflying London!
Hephzibah Menuhin lived in a flat somewhere above us, and I vaguely remember her piano playing which carried well! Though my dismal efforts at learning the piano in our flat on mother's Blüthner baby grand provided no such entertainment!
Source: this article is written by resident Chris Buckman and first appeared in the Clarence Gate Gardens Street Party Programme on 29th April 2011
Barbara Shields
Many of the older CGG residents will remember 'the Irish hall porter' [Tim Varian - he was HEAD Porter up to the late 1980s/early 1990s – quite a character.  Also, you may have heard about how each block had a sub porter - who 'resided' in the room between the two front basement flats of each block.  Ours in Block 5 was called Daniel - so his 'office' was of course 'Daniel's Den'.  We used to pay him to polish our door brass but I can't remember what his job description would be.  Older residents will - I know it included the fetching of coal to each flat - before smokeless zones took over!]
Anyway, I found this in The Independent from 23/7/2001 – an interview with Gyles Brandreth by Deborah Ross: "His conversation, rather like his career, dances happily and erratically all over the shop. "I didn't mean to be Monopoly champion. I was sitting at home, aged 22, 23, with my wife... this is when I lived in Clarence Gate Gardens, in a flat once owned by TS Eliot, although the Irish hall porter thought it was G H Elliot, a great entertainer in the 1920s and 'the original chocolate-coloured coon'. American tourists would come and say: 'Is this the flat where T S Eliot lived?' To which the porter would say, 'Oh, to be sure, to be sure. The original chocolate-coloured coon…"

Source: this article is written by resident Barbara Shields and first appeared in the Clarence Gate Gardens Street Party Programme on 29th April 2011
Roger Eden
I went to live at 69 Clarence Gate Gardens early in 1940.  My parents had bought the flat – or rather rented it, as no one bought flats in those days – for the benefit of my three sisters, and possibly my brother, sometime during the nineteen-thirties.  At the time I went there my brother was the only other member of the family using the flat, but I never saw him as he was doing something in the theatre and would go to work after lunch and come home at midnight or later.  I, on the other hand, had to be at college by 9 am, and was usually fast asleep by the time he came home.  He joined the Coldstream Guards fairly soon in 1940, so I was left more or less on my own in the flat.
The general appearance of Clarence Gate Gardens and the immediate vicinity is the same today as it was in 1940.  But there has been some change in the roads.  For instance Baker Street and Gloucester Place are both one-way streets today, but were not in 1940.  Also the top end of Baker Street, between Marylebone Road and Regent's Park, used to be called Upper Baker Street, and the junction of Baker Street and Marylebone Road, was called Marylebone Circus.  Another difference is that all the roads in central London were paved with wooden blocks, about the size of ordinary bricks, to deaden the noise of horses' hooves.  However, the number of horse drawn vehicles was rapidly diminishing by 1940, though some may have been brought back into use when petrol was rationed during the war.  From time to time the wood blocks wore down and had to be replaced.  The old blocks were sold in sacks for people to burn in their fires, at a price, which was generally much cheaper than coal, which at that time was the principal domestic heating fuel.  Gas was also used, but the flat certainly had an open fireplace in the sitting-room and both the two larger bedrooms.  I think the third, much smaller, bedroom probably didn't have a fireplace.  The wood blocks always burnt very well, with a nice blaze, which was more than could be said for some of the coal available during the war.  The coal was stored in coal-holes under the pavement, approached by a door from the basement area.  Each flat had its own numbered coal shed, the coal being delivered through a round hole in the pavement, about 15 inches in diameter, with a lid that fitted closely into it.  The lid was numbered so the coalman could see exactly where to deliver the coal, which he tipped out of sacks.  Each flat block had a porter whose job included bringing coal up from the area to the individual flats.  Empty coal scuttles were left outside the door of the flat for him to collect and refill, and replace by the door.  Some people also had gas fires, but coal or log-effect fires did not exist in those days.  I think gas cookers were the most usual thing to have in flats.  There was no central heating, but always plenty of hot water for baths, etc.
Roger Eden, middle front row
I belonged to the Home Guard and for some time was attached to an anti-aircraft battery located in Hyde Park.  It was a "Z Battery" which consisted of 64 rocket guns located in a square of 8 by 8 guns, with the whole unit occupying most of the open area of the Park to the west of Park Lane.  At that time Park Lane was only a single carriageway road, and about a dozen Nissen huts were built alongside it for the Home Guard personnel on duty to sleep in.  A high wire fence surrounded the whole complex.  Each gun had two men to operate it, and fired two rockets.  The rockets were like a bit of drainpipe about 8ft long.  When the gun went off it made a tremendous noise and a blaze of flame, and a third of the guns were fired at a time.  I don't know if the Luftwaffe were frightened, but the chaps in the Home Guard certainly were!
One night during an air raid there was a direct hint on the flat.  I was sitting in the drawing room reading a book, and I suddenly heard the very characteristic whistle of a bomb coming down.  It landed on the roof of the block with a terrific explosion, a cloud of soot came flying out of the fireplace and the windows blew out in to the street.  I think the roof and top couple of floors were badly damaged, but otherwise I don't think it was too bad, and I don't think anyone was seriously hurt.  The other residents had probably gone down into an air raid shelter, but for some reason I never once went into the shelter.  I must have been very lucky not to have got hurt, and I suppose the bomb that hit the block can't have been a very big one.
Every flat had a rope-operated service lift outside the kitchen window.  It had a platform about the size of a household tray, on to which tradesmen entering the basement area from Chagford Street could place groceries, etc, for delivery up to the flat.  A very primitive system of communication was used between the flat and the area:  a pipe to each flat with a cork at either end, incorporating a whistle.  To get in touch with any particular flat the tradesman simply removed the cork at the bottom, and blew into the pipe, thereby sounding the whistle in the flat above.  On hearing the whistle the person in the kitchen pulled it out of the pipe, and put their mouth close to the pipe, so you could let the person below know that you were in and then put their ear to the open ended pipe.  After that it was simply a matter of each person speaking and listening in turn to the other, and arranging for whatever merchandise was for sale or required.  The goods were then loaded on to the lift, and pulled up to the appropriate window by means of the rope and pulley system attached to it.  The system worked very well, although I never used it myself, as I never did any serious cooking and was anyway seldom in when tradesmen called.  There was only one snag:  small boys looking for mischief could slip into the area and blow a few whistles and then run away!
The meals I ate in the flat consisted of breakfast of toast and cereal, and supper of something like beans on toast, which has always been one of my favourite dishes.  At college every day I did usually have quite a good lunch.  I don't remember any meals being provided at the college, so the students went out to a cafe, or a British Restaurant.  This was an institution started during the War to provide nourishing but cheap meals of a fairly basic nature, in unassuming premises.  You got a good hot two-course meal for about a shilling.  In the evening I often had a hot meat pie and chips at a stall that operated on the NW corner of Marylebone Circus, which was very handy for the flat.  So in spite of food rationing and a total ignorance of anything to do with cooking, I survived very well.  Another very good source of food was the Home Guard.  When on duty in Hyde Park, which was about every six or eight nights, so your duty day rotated round different days, you got a really good meal.  It was provided by the army, who ran the battery and provided all the basic services there, and you got a big helping of pie or stew with lots of potatoes and a veg.  I always thought it was delicious.
I travelled to the College of Automobile and Aeronautical Engineering by bus, either a No. 30 or a 74.  Many of the bus routes in central London still have the same numbers as they did in 1940.  Another difference, of course, was that there was far less traffic with very few private cars, and so the service provided by the buses was in fact much better than it is today.  A ticket from Baker Street station to Oxford Street was, I think, only a penny in 1940, and Sydney Street was probably no more than fourpence.  Even in 1957 the fare from Edgware Road to Moorgate was only sevenpence!
Once a week a very good street band called "The Happy Wanderers" came through Chagford Street, though unfortunately I wasn't there very often during the day to hear it.  I think there were five or six men involved, with trumpet, clarinet, banjo, big base drum, saxophone and one to collect the money.  They played all the latest tunes plus a selection of well-known oldies, and the quality of their playing was extremely good.  They were all obviously professionals, and they played regularly throughout the West End including Oxford Street.  It is years since I have heard such high quality street musicians.  When they came past Clarence Gate Gardens money was thrown down from the windows.  The usual practice was to wrap a coin in a piece of paper so it didn't roll away when it hit the ground.
The family association with Clarence Gate Gardens goes back to the 1920s or before, and Miss Gertrude Betts, or Miss Gerty as the children called her.  My parents were married in 1913, and lived at 49 Montagu Square, not very far from Baker Street.  Gerty Betts had a kindergarten in Gloucester Place, not far from Marylebone Road, where my brother and sisters went to school, and which was in easy walking distance of the house in Montagu Square.  And Gerty Betts lived in Clarence Gate Gardens.
I was 18 by the end of 1940, but had not joined the services, as I had got exemption to train as an aeronautical engineer for the RAF.  As I was a red/green colour deficient I was unacceptable for aircrew, but was OK as an Engineering Officer, for which I was allowed to complete my college training.  I therefore joined the RAF in the summer of 1943, when I was just 21.  I didn't see much of the flat again after that until 1947 or 48, by which time my sister, her husband and children were living there.  After a while my sister and her family left the flat and moved to a house in the country in Hertfordshire, and her husband's sister, Gertie Harris and her husband Harry moved into the flat.  Gertie still lives there today.
I liked playing the trumpet, and I soon got a job in a semi-pro dance band at Edgware.  The band played on two evenings a week in a dance hall about five minutes' walk from Edgware Station.  I got fifteen shillings for an evening's playing, and a pound it if went on until midnight.  It was really quite a lot of money.  The band played from about 7 till 10pm or 7.30 till 10.30, with a 15 minute interval half way through.  I got back to the flat about 11pm.  The outer front door was always locked by then, I think probably about 10pm, but the inner doors were I think unlocked during the day, so anyone could come in to the stairway.  I used to practise the trumpet sometimes at the flat, but don't ever remember anyone complaining.  Musical instruments were not allowed after about 10.30pm.  Musical noise in flats is much worse today with high powered hi-fi and TV than it was just with the wireless.  There was one occasion when my three sisters were living at the flat when a neighbour called their solicitor to deal with the excessive noise they were making.  I don't know exactly what was going on – no doubt a party of some kind – but it appears the solicitor was a friend of the girls, and I suppose everything was settled out of court!
Source: this article is written by former resident Roger Eden and first appeared in the Clarence Gate Gardens Street Party Programme on 29th April 2011.
Jim Elliott (Head Porter)
When I first worked at Clarence Gate Gardens, I had an assistant called Frank Hill, a nice old boy, but he did like a drink! My first two months working with him was like a game of hide and seek – he'd use to go to different residents for a quick drink and I could never find him! But the funniest was when he went to Mrs Gertrude Shillings' flat (the hat lady of Royal Ascot) to change a light and fell off the ladder only because he had had too much to drink, he was off work for five weeks and was told that because he fell in a resident's flat, he was not entitled to full pay, and would have to claim off the resident's house insurance. He was back to work the next day!
In one of the blocks we had some "ladies of the night" working, and at first I used to wonder why so many famous people were coming and going into this block – I used to think that they were coming to see the Mayor of Westminster! But one day it all came to light when one of the girls had a problem in the flat and I was called – being a boy of the street, this was a bit of an eye opener, even for me! The only thing that got me... was that this flat did not look after their Head Porter – not fair is it?!
One of the more difficult jobs I have had to do, is look for dead residents. On one occasion we had a worried call from the son of a resident, saying he could not get through to his father. So Frank and me went to his dad's flat – Frank with a long stick that he used to poke beds with. But going through the front door, we found the old man sitting in his kitchen reading the paper – deaf as a post – he did not hear the phone or the front door bell!
On one occasion I was dealing with a water leak in a flat. I was sure this was coming from the flat above, but I did not get any answer from that flat when I rang the bell, so I went to get the keys. On going inside and walking around looking for the source of the leak, I came face to face with the naked resident (I can confirm she was blonde!) – she asked what I was doing – to which I politely explained, and she said "OK" and carried on her business... still with no clothes on!!
Over the years I have had some ups and downs with residents, but I would not like to work in any other block in London, because residents have been very good to my family and me, and to my new wife (Sally) and family.
About 10 years ago, I got Robert as my assistant – we have had some good times together dealing with all the residents. We both think that if it were not for the residents, this would be a great job – ha ha ha!!!
Source: this article is written by head porter, Jim Elliott and first appeared in the Clarence Gate Gardens Street Party Programme on 2nd June 2012
Famous past residents
T.S. Eliot (1888-1965)
The poet, critic and dramatist, Thomas Stearns Eliot was a poet, playwright, and literary critic, and arguably the most important English-language poet of the 20th century.  He was born in St. Louis, Missouri, went to college at Harvard, studied philosophy at the Sorbonne, winning a scholarship to Oxford in 1914.
After leaving Oxford, Eliot worked as a schoolteacher, most notably at Highgate School, where he taught French and Latin (his students included the young John Betjeman).   To earn extra money, he wrote book reviews and lectured at evening extension courses.  In 1917, he took a position at Lloyds Bank in London, working on foreign accounts, before joining the publishing firm Faber and Gwyer, (later Faber and Faber), in 1925 where he remained for the rest of his career.  In 1927 Eliot he to Anglicanism from Unitarianism, and became a warden of his parish church, Saint Stephen's, Gloucester Road, London
When he first came to London – in 1915 – he first lived at Crawford Mansions in Crawford Street – then a rough part of London.  However, he moved to 9, Clarence Gate Gardens in October 1920, where he completed one of his most famous poems "The Waste Land" (a few years ago Joan Bakewell's radio programme "Behind the book" was partially broadcast from Flat 9!).  He then lived in various flats in Clarence Gate Gardens, before leaving in September 1932 when he was living at Flat 68.
As said, he published the poem that became a touchstone of modern literature – "The Waste Land" in October 1922 whilst at Clarence Gate Gardens – which was composed during a period of personal difficulty for Eliot – his marriage was failing, and both he and his wife Vivienne were suffering from nervous disorders.  Among its best-known phrase was "April is the cruellest month", (which we hope is not the case this year!) ".  Next he wrote, "The Hollow Men" (1925) – his major poem of the late twenties, plus a lot of non-fiction, including "Homage to John Dryden" (1924), "Shakespeare and the Stoicism of Seneca" (1928), "For Lancelot Andrewes" (1928) and "Dante" (1929).  Finally, in 1930, just before he left Clarence Gate Gardens, he published a book of light verse, for which people now better know him – "Old Possum's Book of Practical Cats". 
Edgar Wallace (1875-1932)
Edgar Wallace, was born on 1 April 1875 in Greenwich, the illegitimate son of two actors, and was brought up by a Billingsgate fish porter and left school at the age of twelve.  He was an English crime writer, journalist, novelist, screenwriter, and playwright, who wrote 175 novels, 24 plays, and numerous articles in newspapers and journals.  For many years Wallace was perhaps the popular novelist in the English speaking world.
He lived at 31 Portland Place for many years, before moving to 71, Clarence Gate Gardens (the flat above TS Eliot!), referring to Marylebone Road and even a hint to his own home in the novel "The Clue of the Twisted Candle" (1932) – "…She dropped him at Clarence Gate…he made his way to his little house in Park Street …"
Over 160 films have been made of his novels, more than any other author.  He is most famous today as the co-creator of "King Kong", writing the early screenplay and story for the movie, as well as a short story "King Kong" (1933) credited to him and Draycott Dell.  Alas it was something he never got the chance to see.
George Lloyd (1913 – 1998)
A composer who, aged 20, wrote an opera envied by Vaughan-Williams, but whose scores were then for decades rejected by the BBC.  However in the 1970s his works were championed by the well-known conductors Charles Groves and Edward Downes.  He completed his last work, a Requiem, three weeks before he died.  Amongst other works George Lloyd composed twelve symphonies as well as four piano concertos.  Previously he was in the "Arctic Convoys" during the war which nearly' finished him off', but he recovered in time to continue composing.  He moved to London in 1972, and lived on the second floor of Block 10 (known as the "Doll's House").  One amusing story is that when he was older he had flowing white hair which curled up and he also spoke with a soft voice.  He came to a Clarence Gate Gardens Residents' Association Annual General Meeting and put up his hand to ask a question; and the Chairman at the time (Geoff Wilkes), saw this person at the back of the room and said "Miss Lloyd would you like to ask your question?".  After his wife died and he was getting a bit frail he asked the Freeholders at CGG (Dorrington's) whether he could install a chair lift which they allowed - on the understanding that it was removed when he died.  His nephew inherited that task...
Gertrude Shilling (1910 – 1999)
The mother of the hat designer, David Shilling, whose extraordinary hats she wore and which were for thirty years the talk of Royal Ascot.  Royal Ascot was her playground to the bemusement of racegoers and to the delight of assembled photographers.  She always used to travel there with her husband in a red Rolls Royce.  She undertook much charity work especially in connection with the theatre. She often entertained residents in old people's homes with displays and talks about her many hats.
John Cornforth CBE (1937 – 2004)
A prolific writer, particularly for 'Country Life,' and historian, who devoted his life to the study of country houses and their interiors.  He wrote regularly for 'Country Life' from 1961 to 1993 the bibliography of his articles running to more than 50 pages.  He was appointed to the National Trust's Historic Buildings Committee in 1965, aged 28, and to the Historic Building Council for England in 1971.  One of his last major projects was his close involvement with the acclaimed British galleries at the V & A.
John Crawley CBE (1909 – 2006)
John Crawley was a veteran BBC journalist who was a conciliatory editor of news and current affairs during turbulent times at the BBC.  In his long retirement he was Honorary Secretary of the Clarence Gate Gardens Residents' Association for twenty years.  As editor of news and current affairs he was the most senior journalist in the BBC next to the Director General.   He started work at the BBC at the German Service in Bush House, and ended up for four years being ultimately responsible for all journalism on radio and on TV.
Margaret Puxon QC (1913 – 2008)
Margaret Puxon was a gynaecologist turned barrister who appeared on significant cases on adoption and abortion.  She also served on Clarence Gate Gardens Residents' Association Committee for sixteen years - six of them as Chair.  She was a brilliant barrister who worked initially in family law, and then from the 1970s specialised in medical negligence.  She retired in her 80s, but spent the next decade writing, editing, as well as serving on the Lister Hospital's Ethics Committee.

Tessie O'Shea (1913-1995)
Tessie lived is believed to have lived in Block 10 of Clarence Gate Gardens at some point.  She was aptly and affectionately dubbed "Two Ton Tessie" not only for her plentiful girth but for the tons of talent she possessed as one of the British Isle's most beloved, unabashed music hall entertainers.  Film appearances were extremely rare, although she did make a cameo appearance in "Bedknobs and Broomsticks" in 1971.
William Lloyd-Webber (1914-1982)
Whilst not believed to have actually lived in Clarence Gate Gardens, he was the organist at St Cyprian's Church between 1932 and 1939.  An English organist and composer, achieving some fame as a part of the modern classical music movement, he is best known for being the father of both fellow composer Andrew Lloyd Webber and virtuoso cellist Julian Lloyd Webber. He also notably served as a teacher, instructing pupils on music theory at the Royal College of Music for a time.
Kaikhosru Shapurji Sorabji (1892-1988)
An English composer, music critic, pianist and writer.  He was one of the 20th century's most prolific piano composers.  He lived in Clarence Gate Gardens, before moving from London in the 1950s to the village of Corfe Castle, Dorset, where he spent most of the rest of his life quietly.
Sandi Toksvig (1958-still living)
Although now living on a houseboat in Wandsworth, Sandi Toksvig did live in her early life in Clarence Gate Gardens.  She is a Danish-British comedian, writer, actor, presenter and producer on British radio and television, and political activist, was installed as Chancellor of the University of Portsmouth in October 2012, and on 16 March 2017, announced as the new co-presenter of "The Great British Bake Off".
Susan George (1950-still living)
The English film and television actress, film producer, and Arabian horse breeder, Susan George, lived in Clarence Gate Gardens in the early 1980s.  She married British actor Simon MacCorkindale on 5 October 1984, but before that (and potentially during her time in Clarence Gate Gardens!!) her name was linked with several celebrities, including footballer George Best and Prince Charles, as well as having a four-year relationship with American singer Jack Jones.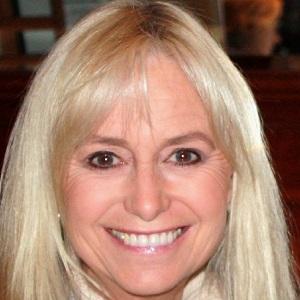 Charles Clarke (1950-still living)
Charles Clarke is a former Labour Party politician, who was the Member of Parliament (MP) for Norwich South from 1997 until 2010, and served as Home Secretary from December 2004 until May 2006.  Whilst in London, he lived in Clarence Gate Gardens.